5 Rules for Growing Your Business Using Facebook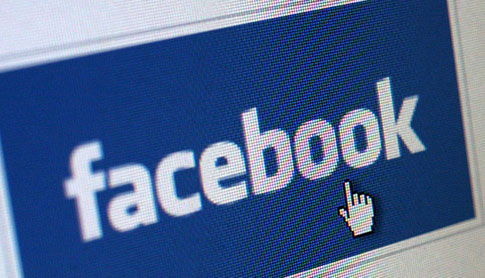 Categories: Digital Marketing, Hints and Tips
Many businesses try to promote themselves using their Facebook page, but what should you do to go about using your Facebook page to find and keep customers? Note – this post isn't about paid ads on Facebook.
Above all it's important to keep in mind that no-one goes to Facebook to look at adverts. It's important to remember that Facebook is a community and no-one is interested in someone who is only there to self-promote. With that in mind, here we go:
1. Post several times a week
Try to share or post something 3-7 times per week. That way you will be present enough to stay in people's minds, but without overdoing it.
2. Don't just talk about your business
Again, remember that Facebook is a community. No-one likes someone who only ever talks about the same thing, and especially only about themselves. If you post 5 times in a week on Facebook, post once or twice about your business and the other times share other things that your audience might find interesting.
So, what things? It will take time to find the right mood and content for your followers. Interesting articles, useful information, maybe funny photos and memes, it all depends on your business and the mood you want to create. Become a follower of other relevant pages too, curate information and share things that your followers might find interesting.
3. Show yourself
We like to do business with real people. Photos of you and your team help to make that connection. Even a smiley photo saying "It's Friday morning and we've just opened the shop" can help people to feel connected to you and build trust.
You can also show your products or anything interesting your business is up to, again with a personal and human approach. "Here's Jeanette with our new creation, the chicken cake!" or "Today John changed the oil on this beautiful vintage Ferrari!"
4. Engage with your audience
If people leave comments on your post, get into the conversation. In this way you break down the barriers between you and your customers and create a sense of closeness and community around your business.
You can also incite discussion with questions. For example you share a news article and ask people for their opinions: "This article says that chicken cake is going to be the new big thing! What do you think?"
Engaging yourself in the discussion also makes it easier for your followers to ask you questions about your service. It's much easier to speak to a business on a Facebook post than it is to call them or write them an email, so if you engage with your audience on more trivial things, it's more likely they'll speak to you first when they need the service that you offer.
5. Offer something for free
Competitions or special offers for your Facebook fans only gives them the feeling that they're "part of the club" as well as giving them the opportunity to get something free or cheap. "Leave a comment on this post to be in the draw for a free chicken cake!"
You can also use this tactic to grow your fan base. "Share this post to get 10% off an oil change in September!".
Finally
The opportunities that a Facebook page offer are different for every business. If you have lots of interesting things to show, like a zoo or an art gallery, if you can easily offer little giveaways or offers and your business lends itself to a cheery vibe, it could be your main way to stay connected to customers and find new ones. If you're a funeral parlour, it's probably not going to be your thing.
It's also important to see Facebook as a long-term strategy. It takes time to create a fan base, but the customers who connect with you on Facebook are easier to maintain over the long-term. It's different for every business, and important to experiment, and to see Facebook as part of your overall digital strategy.
Can I Help?
I hope you found this article useful. I'm always available to help with any web questions or issues you have, and offer a wide range of services from simple by-the-hour tweaks and repairs through to fully custom websites. I'm a WordPress specialist and can fix or modify your WordPress installation or build in new functionality. I also offer a free website review (see below) to see where the web could be working harder for your business.
Click here to drop me a line today with any questions or anything you'd like to discuss. I'm here to help!
Free Website Review
Do you wonder whether your website is doing you justice? I look at your website, search engine rankings, social media and reviews, and let you know where you could be leveraging your online presence to do more for your business.
My PDF report is 1000 words written specifically for you. I'll tell you simple, easy wins you can do quickly and for free, through to what you might want to consider if you redesigned your web presence. It's completely free and comes with no obligation other than to tell other people if you find it useful.